[ad_1]
"He caught me off guard," said Verlander, who appeared to exchange annoyed words with plate umpire Jansen Visconti. "I know that you're supposed to get your last warmup pitch in before 30 seconds. It was right about that time, and I was about to throw my pitch and I think he started yelling 'One more' and kind of holding up the one [finger]."Caught 'off guard,' Verlander dealt automatic ball in Mets' loss"He caught me off guard," said Verlander, who appeared to exchange annoyed words with plate umpire Jansen Visconti. "I know that you're supposed to get your last warmup pitch in before 30 seconds. It was right about that time, and I was about to throw my pitch and I think he started yelling 'One more' and kind of holding up the one [finger]."
Justin Verlander was called for an automatic ball in the New York Mets' 2-1 loss to Milwaukee on Monday night for throwing his final warmup toss ahead of the third inning with 27 seconds left on the clock, three seconds later than allowed.
"He caught me off guard," said Verlander, who appeared to exchange annoyed words with plate umpire Jansen Visconti. "I know that you're supposed to get your last warmup pitch in before 30 seconds. It was right about that time, and I was about to throw my pitch and I think he started yelling 'One more' and kind of holding up the one [finger]."
Verlander, believing he had one more pitch, threw the warmup before Visconti issued the automatic ball.
"As long as I'm ready by the eight seconds that the hitter's supposed to step in the box, I think that's plenty of time," Verlander said.
The three-time Cy Young Award winner didn't fault Francisco Álvarez but said the situation may have been caused by the rookie catcher arriving late to the plate. Álvarez was just behind the on-deck hitter in the batting order when the second inning ended.
"I'm not blaming him at all, but I think just having a little bit of discretion there," Verlander said. "If the catcher — gosh, sometimes their clips don't go in right. They have a lot of stuff to put on. If it takes them a little longer to get out there than normal, I don't think the pitcher should be held accountable for that. And again, this is not Álvarez's fault."
Verlander pitched his lone 1-2-3 inning in the third.
"I was just a bit disappointed, especially the way things were going — I'm just trying to find my groove and to have it start off like that," Verlander said. "But I understand. (Visconti) said he was in a tough way because said he had no choice if you don't throw the pitch by 30 seconds."
Reporting by The Associated Press.
FOLLOW
Follow your favorites to personalize your FOX Sports experience
---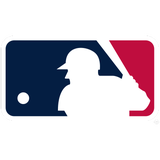 Get more from Major League Baseball Follow your favorites to get information about games, news and more
---
[ad_2]