[ad_1]
CINCINNATI — Still just 25 years old, Ronald Acuña Jr. has been a main character of Major League Baseball for more than half a decade now. As with any player, whether it be a bench bat or superstar, the big-league journey has to start somewhere. In Acuña's case, that was Cincinnati, Ohio.
Returning there, and to the ballpark where it all began six years ago, left him in a reflective mood this past weekend.
"I remember it like it was yesterday," Acuña told FOX Sports through interpreter Franco Garcia. "I really remember coming into my first big-league clubhouse. It was one of the most special moments of my life."
Batting sixth and playing left field, Acuña made his debut at Great American Ball Park on April 25, 2018, going 1-5 with a run scored. The next day, he launched his first home run, a 414-foot blast into the upper-deck in left field — the first in an ongoing series of the kind of titanic home runs he has become accustomed to hitting.
Just three other current Braves were on the Atlanta roster were on the team when Acuña arrived: second baseman Ozzie Albies, and left-handers Max Fried and A.J. Minter — each of whom made their debuts in 2017. That was about the time Minter recalls a talented teenager from La Guaira, Venezuela taking the organization by storm.
"I remember in 2017, I think [Acuña] hit three home runs in a backfield spring training game," Minter told FOX Sports. "And word started to go around."
Acuña hit 21 homers and stole 44 bases as a 19-year-old across three levels of the minors, vaulting himself to the top of prospect lists and squarely into Atlanta's long-term outfield plans. By the following April, Acuña had forced himself into the big-league picture and ignited the next era of Braves baseball.
In the spring of 2018, Spencer Strider was barely halfway through his freshman season at Clemson. He wouldn't join the organization for another two years, and it would be four before he and Acuña actually shared a field together. But the future ace was already well familiar with the outfielder's brilliance.
"I'm very grateful I get to watch him first-hand having already had this, like, mythical aspect to him before I came into the league," Strider told FOX Sports. "Every day he does something that's pretty wild."
It wasn't until this season, though, that Strider has really witnessed Acuña at the peak of his powers.
Who would you start a franchise with, Juan Soto or Ronald Acuña Jr.?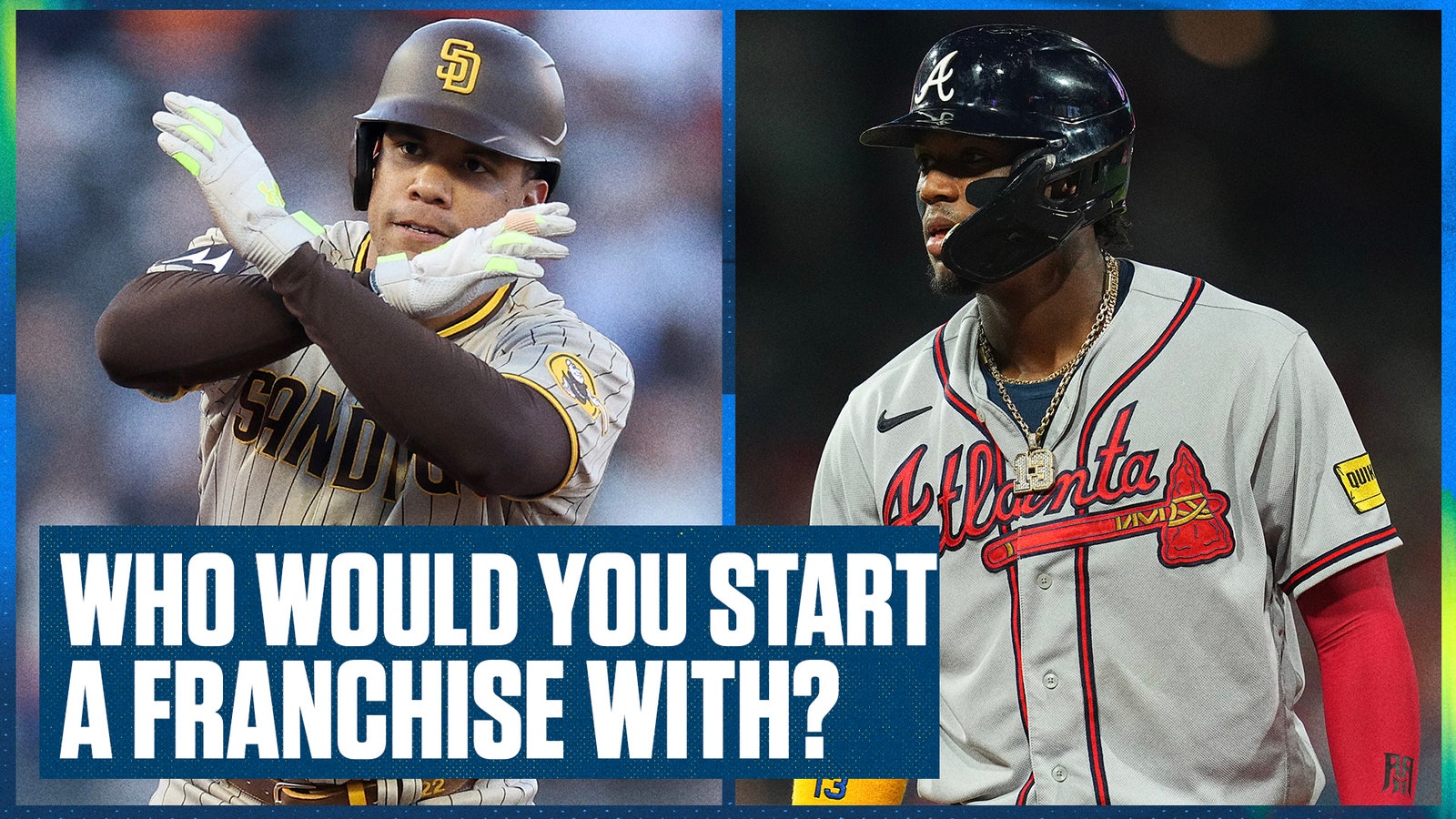 Acuña's season-ending ACL injury in July 2021 derailed not just an incredible first half — he was top three in MLB in fWAR and had 24 homers and 17 steals when he went down — but threatened to undermine a historically excellent start to a career. A torn ACL is devastating for any player, but especially for one capable of impacting the game so significantly with his speed. It also made for a bittersweet experience as the Braves managed to win the World Series while he was sidelined.
"It had to be tough for him watching the team kind of rise up without him," said Strider, who was called up near the end of the 2021 campaign. "He wanted to contribute and be part of the playoffs."
The spotlight was consequently brighter for all in 2022 amid the club trying (unsuccessfully) to defend its title and Acuña returning from a blown-out knee. He first appeared in late April but at no point looked like his old self, producing as a slightly above-average hitter and merely flashing the game-changing athleticism he previously exhibited on a regular basis. That he was still able to swat 15 dingers and swipe 29 bags in 119 games was a testament to his absurd baseline of performance without being fully operational — and a precursor to what was possible at 100 percent.
Fully healthy this year and eager to take advantage of the new rules meant to encourage more action on the bases across the league, Acuña arrived at camp in February looking like a man on a mission.
"I think there was a lot of pressure and some apprehension last year wondering if he was healthy," Strider said. "But this year, it was instant when he came into spring training. You could see all of that was gone. There were no barriers, no limits on him and mostly in his mind. That's the confidence and aggression he has that is unmatched — and it's because he's got the best tools in the sport."
Minter added: "He has something to prove this year, and you can see it."
Acuña, it turns out, just needed a bit more time than a single offseason afforded him. Interestingly, those around the Braves believe the rehab necessitated by the ACL injury may have actually helped push Acuña to even greater heights physically.
"Ever since I got hurt I knew I'd have to put in a lot of work to come back and to recover completely mentally and physically to be to the point where I was previously and to have the ability and the power to be able to steal and run the way I used to," Acuña said. "I'm really proud of the work I did to get to this point.
"Once I regained myself and got back to where I wanted to be, I just told myself that I was going to steal as many bases as possible."
And that's exactly what he's done. Acuña has brought an overwhelming ambition and intensity to the basepaths. He stole his 35th base of the season on Sunday in Cincinnati, swiping a bag for a fifth consecutive game. He might top his previous career high of 37 before the calendar flips to July and is comfortably on pace for 70-plus steals — something we haven't seen since Jacoby Ellsbury in 2009. If Acuña really starts to push it, he could conceivably deliver MLB's first 80-steal season since Vince Coleman and Rickey Henderson last did it in 1988.
The new rules making it harder for pitchers to control the running game have undeniably contributed to this eye-popping pace of thievery Acuña is on, and he's not the only one benefiting in this new landscape. Oakland's Esteury Ruiz is the lone player in the majors with more steals (39), but he's also hitting .262 with one homer. Acuña is Acuña because he is this fast and this dynamic while also being one of the best hitters in the sport. As as remarkable as his fearlessness on the basepaths has been, it's the degree to which his elite production at the plate has returned that makes him the National League MVP front-runner.
Shohei Ohtani & Ronald Acuña Jr. still the front-runners in MVP race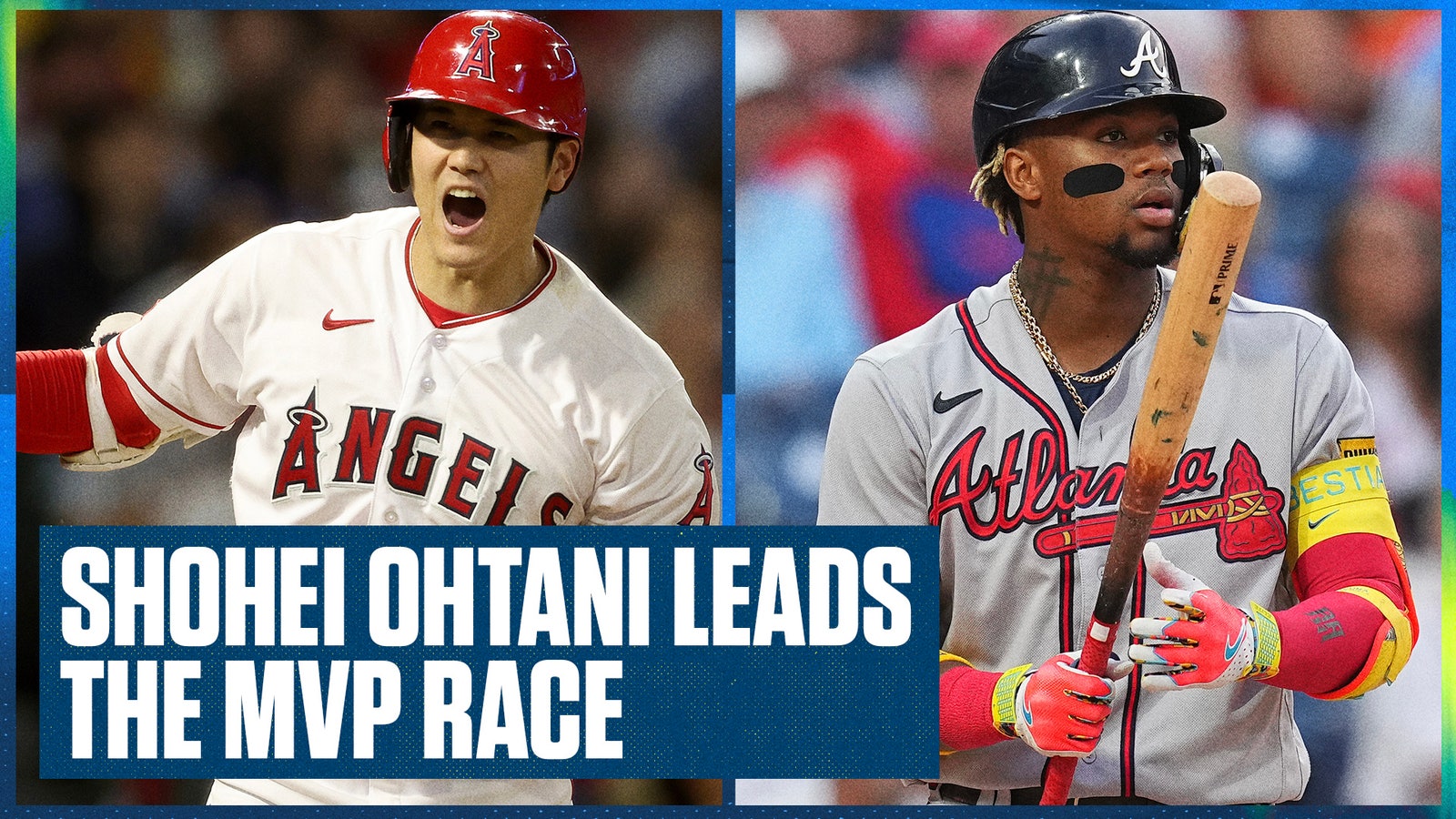 Acuña ranks in at least the 97th percentile in hard-hit rate, barrels, average exit velocity, and xwOBA. But these were all categories we've seen Acuña be elite in earlier in his career. Most notably, career-high contact rates have helped Acuña slash a strikeout rate that consistently hovered around 25% over the first five years of his career to a 12.5% rate that is 12th-lowest among 156 qualified hitters. This is a shockingly impressive development, and one that allows Acuña to maximize his skill set even further by putting more balls in play and letting his speed work, even on plays when he isn't sending the ball sailing over the fence. It's helped him rack up an NL-best 15 infield hits, supporting a .328 average that is both by far a career best and the second-highest mark in baseball behind Tony Gwynn impersonator Luis Arráez.
Infield hits and hustle doubles are cool and all, but most following Acuña's unbelievable campaign are understandably focused on his shot at power-speed history. Could he become the fifth player in MLB history to go 40/40? As we marvel over his first half, let's not forget that Acuña hit 41 homers and stole 37 bases as a 21-year-old in 2019. While he landed just shy of the illustrious 40/40 mark achieved by José Canseco (1988), Barry Bonds (1996), Álex Rodríguez (1998) and Alfonso Soriano (2006), Acuña was only the 14th player — and the youngest ever — to go 37/37.
His whole career has been a balanced display of thunderous pop in the box and blazing speed on the bases. With another 13 homers and eight steals this year, Acuña would already be at 150 homers and 150 steals for his career, something that only two other players — A-Rod and Mike Trout – have ever accomplished by their age-25 seasons. Trout and A-Rod had each played more than 900 games by then. Even if Acuña appears in every game for the rest of this season, he will have played in just 676.
"There is a unicorn aspect to his athleticism that can't be replicated," Strider said. "The fact that he can wear 20 pounds of chains around his neck and then go on to a force plate and jump higher without trying than I could on Mars? His individual gifts as an athlete are just not attainable for the average person or 99% of people. I think that's probably a main ingredient in how he is able to do a lot of the things he does."
Forty homers might be a stretch, but Acuña could join a slightly different — and even smaller — club by the end of this season even if he falls short. Only two players in MLB history have ever hit 30 homers and stolen 50 bases in the same season: Eric Davis in 1987 (37 HR/50 SB), and Barry Bonds in 1990 (33 HR/52 SB). After smacking his 17th homer Monday, Acuña is currently on pase for 35 bombs and 73 bags, which would put him in a club of one.
"There's not enough words to really describe him," Minter said. "He's having an MVP season, and we wouldn't be where we are right now if it wasn't for Ronald."
Braves' Marcell Ozuna and Ronald Acuña Jr. go yard vs. Twins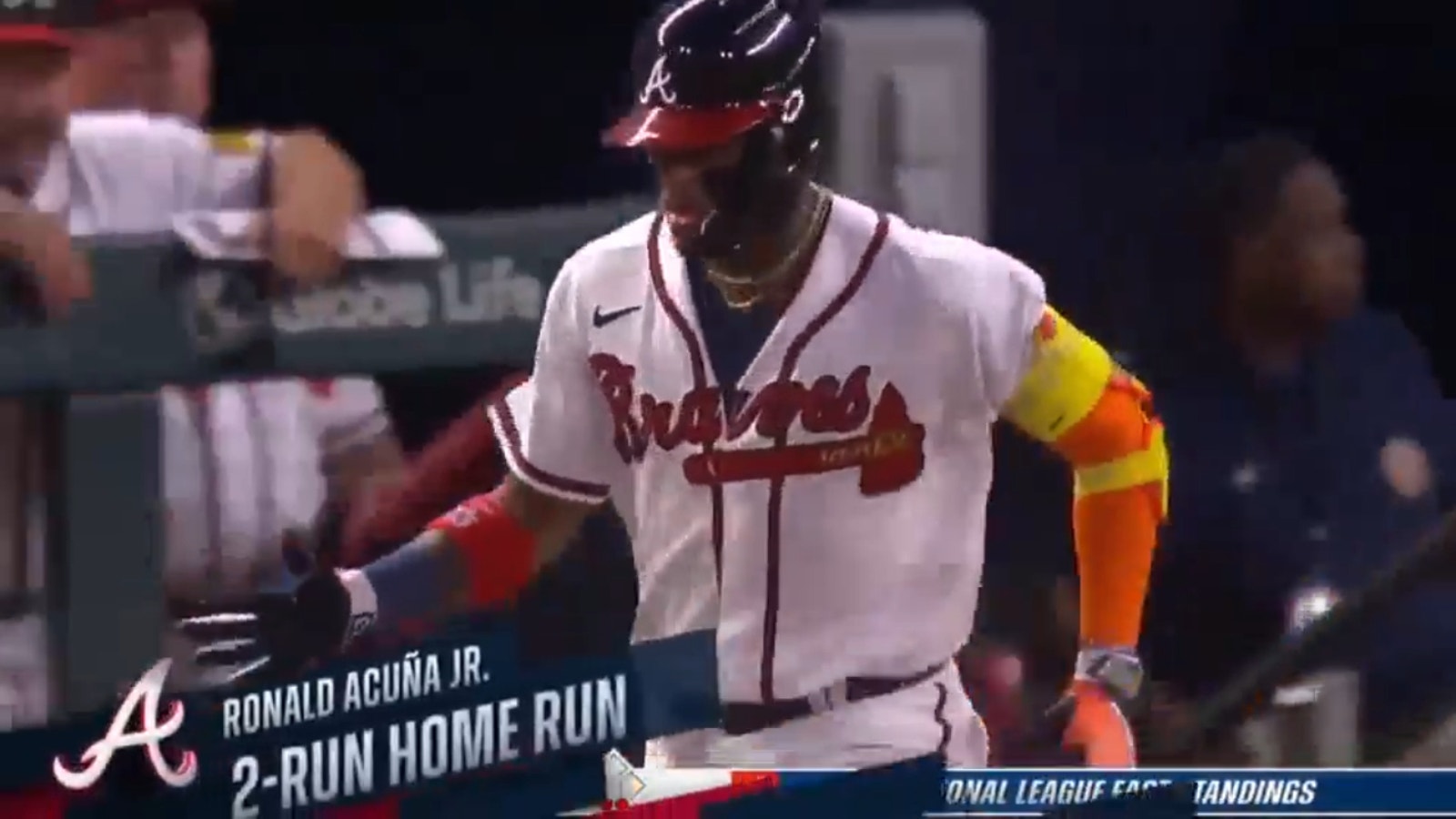 Amid such a special, potentially historic year, it's been awfully rare for Acuña not to be the biggest story in town when playing on the road this season. Yet the NL-leading Braves arrived in Cincinnati with the first-place Reds on an 11-game winning streak, sparked in large part by another athletic anomaly. Rookie infielder Elly De La Cruz smacked 28 homers and stole 47 bases last year in the minors, and has quickly established himself as one of MLB's must-watch players during his first month in the Show.
For this past weekend in particular, De La Cruz represented a rare worthy counterpart for Acuña from both a pure talent and style of play perspective. On Friday, De La Cruz achieved something in his 15th game that even Acuña hasn't done in nearly 600 big-league contests, hitting for the Reds' first cycle since Davis in 1989 to break the longest drought of any franchise.
The gravity of the moment wasn't lost on Joey Votto, a legend in his own right who returned to action last week following a 10-month absence. Five-plus years ago, he was in the building when Acuña launched that first homer. On the same evening that De La Cruz went for the cycle, Acuña blasted home run No. 136 of his career while recording three hits and stealing another base.
"Acuña, I told him today that he's my favorite major-league player," Votto revealed. "I'll tell you what, with each game, Elly is giving a run for that ground. I've never seen anything remotely close to this."
Indeed, it's difficult to imagine a more exhilarating first three weeks than De La Cruz's. And it might look unique, especially given his 6-foot-5 frame. But the combination of power and speed — at least by the numbers — is a thin slice of what Acuña has been doing for years.
Jordan Shusterman is half of @CespedesBBQ and a baseball writer for FOX Sports. He has covered baseball for his entire adult life, most notably for MLB.com, DAZN and The Ringer. He's a Mariners fan living in the Eastern Time Zone, which means he loves a good 10 p.m. first pitch. You can follow him on Twitter @j_shusterman_.
---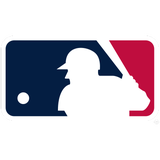 Get more from Major League Baseball Follow your favorites to get information about games, news and more
---
[ad_2]